Lead Generation Audits
"Marketing without data is like driving with your eyes closed." Dan Zarrella
WHY DO THIS?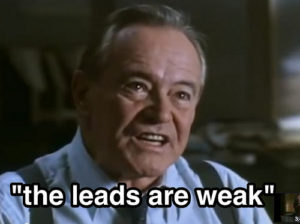 Lead generation audits help clients understand better where to invest in demand generation.
A lead generation audit from HCMO will close the loop between demand gen and revenue by quantifying the volume and effectiveness of your efforts.
What We Do For Clients
This project is focused on quantification but also includes interviews with your sales and marketing teams. We compile and analyze your lead gen results, starting with these metrics:
Sales qualified leads – growing, declining, static?
Percentage of leads converted to revenue.
Digital marketing source – email, website, SEO, paid/earned/owned media, PPC and others.
Traditional marketing source – cold calls, networking, events, trade shows, direct mail and more.
Working Together
We view lead generation through a filter of improving sales productivity. Here we focus on overall program review, sources and results and lead response path. Here are the steps:
Locate all available internal data, identify the gaps and fill them.
Analyze the data for accuracy including correlation analysis if needed.
Survey and interview the sales team.
Survey and interview the marketing team.
Chart the data and findings with comparisons to best practices.
Show you the results and recommend improvements.