Market Expansion
"Knowledge is useless to executives until it has been translated into deeds." 

– Peter Drucker

 
WHY DO THIS?
If you believe sales to current customers and markets have been maximized or reached the point of diminishing returns it's time to expand.
You've done the market opportunity analysis and have decided which customers and markets seem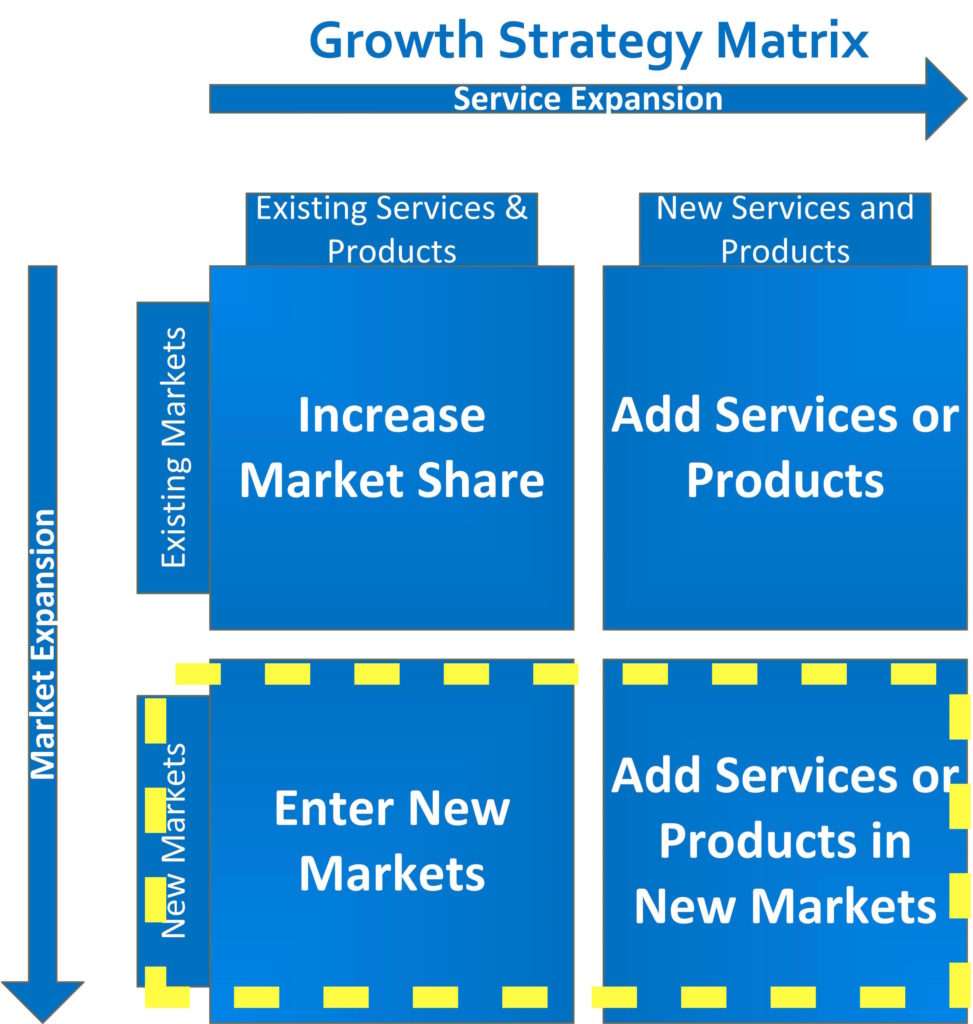 attractive, first in the short term and then in the long term.
This project answers the next five critical questions for executives:
What resources – time, people, money – are needed?
What is the best possible timing and when will I see a return on this investment?
What is my sales and marketing strategy?
What are the risks and how will I overcome them?
What will be the cost to my existing operation?
HOW IT WORKS
We believe that successful market expansion depends on both creativity and data, requiring a strong blend of data analysis and creative thinking.
Here are the steps we take:
With you we determine the top markets or new customer groups. We identify tiers of prospects including companies and individuals.
We create a list of channels, media and platforms needed to reach prospects and convert them.
We deliver targeted sales and marketing strategies including channel tactics, budgets, people, timing and more.
We create a Time-To-ROI model and support it with data.
We create a forecast of revenue and profits for the new markets and customer groups.
You will receive a detailed strategy with everything you need to proceed confidently in taking next steps in a new market.