Content & Campaigns
"Every plan of campaign ought to have several branches and to have been so well thought out that one or other of the said branches cannot fail of success."

– Bourchet
WHY DO THIS?
Lead generation and nurturing with messaging and content is critical for B2B sales. It gets prospects interested and keeps them engaged.
Successful campaigns demand the right assets, produced by subject matter experts, delivered by a trusted source and applied to the right prospect at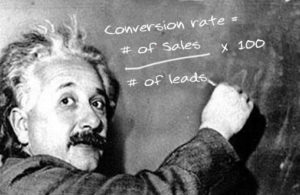 the right stage of the sales cycle.
What We Do For Clients
Our role is to provide capabilities, creativity and content that encourages prospects to engage with you.
We work with talented creatives across the content spectrum to create:
⇒ Website Content & Email Campaigns

Every B2B company has a unique story to tell and sell. Authentic company stories plus engaging website content help prospects identify with you.
⇒ Social Media Content
Custom content that positions you as a subject matter expert and generates the conversations that will be most effective in your social media campaigns.
⇒ ROI Validation for Products and Services

B2B marketing is all about explanation and ROI. We help you identify, quantify and communicate to customers and prospects the true economic value of your product or service.
⇒ Articles, White Papers, Blogs, Infographics

B2B decision-makers confirm that well-written, mobile friendly and responsive content such as articles, graphics and illustrations remain a highly valuable and sought-after information source.
⇒ Video Storyboards & Scripts
We develop everything you need to engage with and direct a video production company including scripts and storyboards.