Sales & Marketing Automation
For today's B2B sales and marketing professionals,  understanding and using technology is a must.
WHY DO THIS?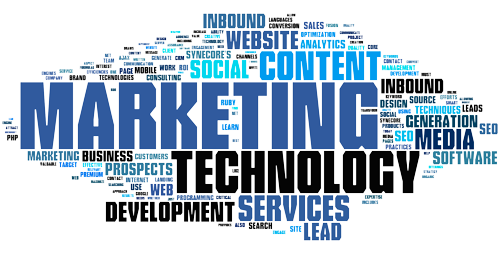 Yes, sales and marketing automation are attractive and highly productive when used well.
Many companies, however, purchase these platforms with great intentions but fall short of using them correctly by underestimating internal skills, time requirements and ramp-up.
We help B2B clients use sales and marketing automation platforms properly including Salesforce, Marketo, Pardot, Hubspot, Infusionsoft and more.
What We Do For Clients
Create and load campaigns including outreach, initial response and nurturing.
Create content and conversion roadmaps.
Create processes for designing, tracking and sharing media

(paid, earned and owned)

.
Create buyer personas and customer journey maps.
Train your employees to use the tools effectively.
Working Together
Our work can begin either before or after the technology stack has been pulled together by your technical team. We partner with clients at any stage of the process including:
Establishing the incentive, desire and skill sets to help it work in your organization.
Review and selection of sales and marketing technology and features, based on your needs and capabilities.
On-boarding and training.
Strategizing, creating and using lead generation messages and content. [Click here to read more]
Tracking campaigns and measuring results.
Adjusting strategy and campaigns based on results.
Creating ROI reports with all supporting evidence.