Website, SEO & Social Media Plans
"Before you create any more 'great content' figure out how you are going to market it first."

– Joe Pulizzi and Newt Barrett
WHY DO THIS?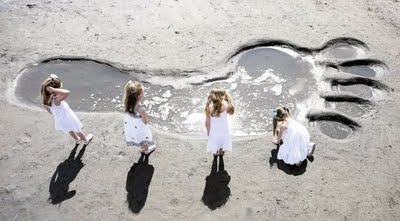 Your website, SEO and use of social media are your brand's digital footprint in the prospect's mind. SEO in particular is a complicated and evolving science…Google lists 60 separate guidelines for website and search engine optimization.
Make sure your digital footprint leaves a better impression than your competitors…and generates conversions that drive leads.
What We Do For Clients
We create the website, SEO and social media blueprints that drive attraction, engagement and conversions.
These are the blueprints your in-house team or outsourcing partner uses to create your digital footprint.
Our client work includes:
Translating your marketing strategy to a digital plan that covers all potential user engagement channels.

Website redesign focused on user experience (UX), page content, engagement and conversion. Platforms include desktop, mobile and responsive.

Search engine optimization, mobile readiness, link strategies and pay-per-click.

Social media strategies and tactics including content, timing, offers and more.
Working With Us
Our objective is to create detailed plans so your team and outsourcing partners can implement quickly and with precision. This work may include:
Auditing your metrics, all the way to revenue.
Improvement recommendations including costs and timing.
Reviewing the recommendations with your team, looking for potential roadblocks.
Creating the plan and content strategy for your review and feedback.
Creating the content, if needed.  [Click here to read more.]