Learn how to measure and report…
Setting goals and measuring progress will help you steadily improve your marketing in several areas, leading to shorter sales cycles and happier CEOs.
"If you can't measure it, you can't improve it."
Use our ROI calculator for B2B
We looked at a lot of ROI calculators available on the web and found them inadequate. So we developed our own.
You are welcome to use our marketing ROI calculator, customized especially for B2B marketers.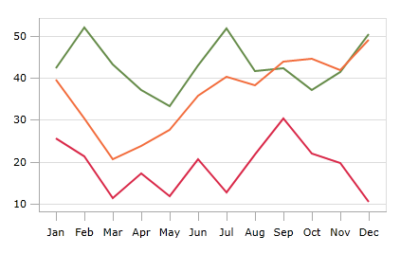 Our calculator is built in?Google Sheets. Anyone can access and use it. We recommend that you download the calendar, study it a bit, and customize for your business and circumstances.
Free, no email required.
Learn about B2B marketing ROI and more…
Measuring ROI for B2B Digital Marketing
For business-to-business (B2B) digital marketing, measuring ROI is more complicated due to longer sales cycles and many other factors.
DBS Interactive
B2B Marketing ROI - Quality over Quantity
The efficacy of B2B marketing can be notoriously hard to measure. Most B2B marketers are underestimating the ROI of their campaigns.
Target Marketing
A near infinite number of metrics are involved in calculating the effectiveness of marketing. This guide will walk you through the ROI benchmarks in different areas of marketing.
STEP CHANGE
Anyone responsible for spending money to generate revenue (e.g. marketers) should have a simple way to know if their activity is generating business.
webstrategies