Calculate costs, compare vendors
Calculate, Compare
Calculate your estimated costs for SharpSpring. Compare vendors.
Guide to Terminology
View and/or download our Ultimate Guide to Marketing Terminology.
Dynamic Content
Engage your prospects with personalized dynamic content.
Fully Integrated. Full Featured. Low monthly cost. No contracts.
SharpSpring is best for…
One of the most flexible platforms on the market, SharpSpring is best described as a comprehensive marketing automation platform with robust features, functionality & performance.?Powerful and affordable sales and marketing automation for small and mid-sized B2B companies at a fraction of the cost of the competition.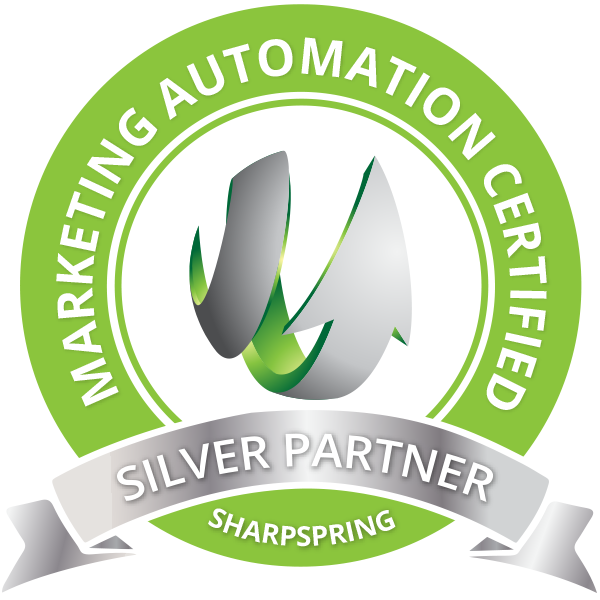 SharpSpring Highlights
Ideal for B2B sales and marketing, SharpSpring's behavior-based email marketing, native and 3rd-party CRM integration, social management tools are ideal for the smaller marketing department. Easy-to-use landing page and blog builders, universal CMS compatibility, and integration with hundreds of apps. SharpSpring usually costs about one third than other platforms.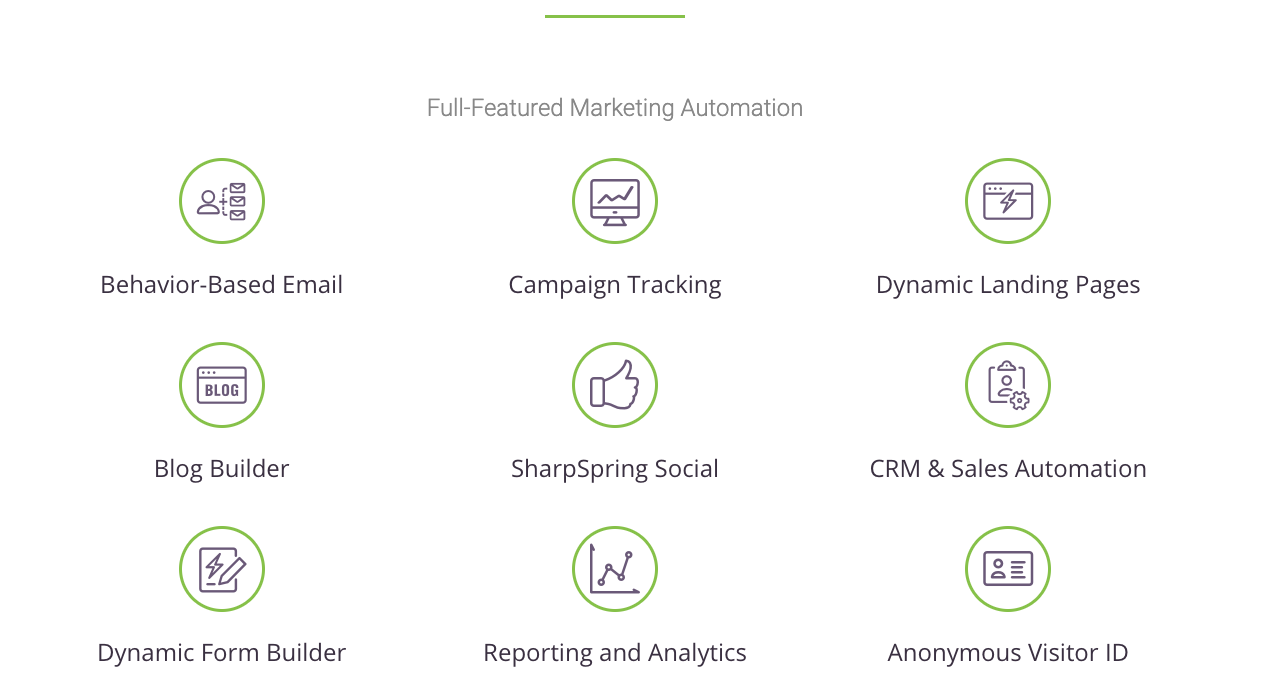 It's where you aren't
SharpSpring tracks customers even before you know their name. We connect the dots and tell you where they?ve been. You can then build powerful automation rules to send them dynamic content or targeted emails based on their interests.
B2Bs rely on SharpSpring
Fraction of the cost
Easiest to use interface
Huge time saver
Built in and 3rd party CRM
Fully integrated
Widely trusted
Trusted by more than 10,000 businesses
Used by 2,000 digital agencies
98% of customers re-up each month
No contracts
Terrific phone & online support

Watch a product demo. Calculate your costs. Compare vendors. Read more.
Harris CMO Partners
Contact Us
Sales and marketing automation resources
Visit our resources page for current information on trends in sales and marketing automation.
Reviews of offerings, the future of sales and marketing automation, and more.
How automation will affect the future of sales
The invention of the telephone in 1876 completely revolutionized the sales process at the time.
In the past 20 years we have seen the technology revolution, the social revolution, and the mobile revolution up the ante.