Up-and-coming users of blue ocean strategy are changing?industries or product categories burdened by legacy capital costs, stagnant corporate thinking and obvious or latent customer dissatisfaction.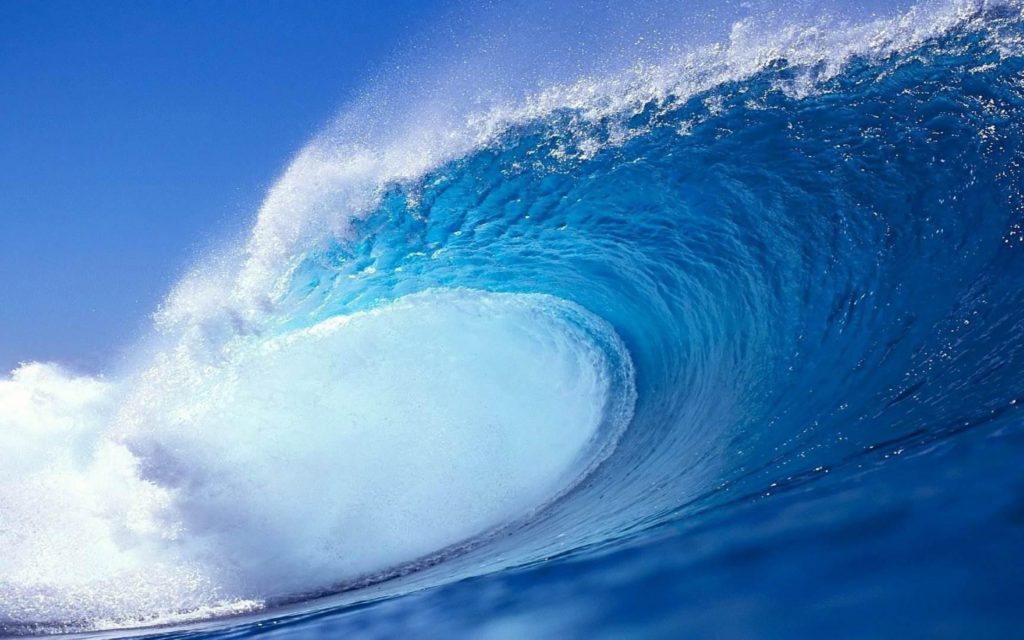 Blue ocean strategy is a plan of action aimed at capsizing?established offerings with a new offering perceived as several multiples better.
?Better? can be in terms of cost/price, distribution, speed, user experience?and lots of other variables in the marketing mix. This strategy works well for taking aim at mature or declining industries, companies or products and is at the heart of what investors seek to fund, along with excellence in execution.
Established examples that used #blueoceanstrategy to?become household names include Apple, Cirque du Soleil, LegalZoom, AirBNB, Uber, WeWork and Amazon. These companies got their start by overturning?an obvious target and offering something that was multiples better for a certain segment of end users.
What companies are up-and-coming users of blue ocean and how can we learn from them?
Accion Systems
With a name derived from J.K. Rowling?s Harry Potter books, #Accion?seems?to be establishing itself as a disruptor in the space tech industry. Based in Boston, the company is pioneering?scalable electric propulsion technology?that it believes will transform what spacecraft can do in and beyond Earth's orbit.? A fascinating story, it would seem that Accion is disrupting?the satellite industry by enabling??satellites for the masses that are much smaller and far less costly to produce.
Nutanix
Does a good strategy always translate to profits? Not always…profits depend on fundamentals and execution, proving that strategy is only one part of the game.
Inc. magazine noted that Nutanix?s hyperconverged model of combining servers with storage can make the complex world of IT infrastructure easier to use, faster and more flexible. Their solution was also priced multiples below what IT departments were paying to acquire those capabilities separately. Given the explosive growth of data and cloud computing, and the subsequent?demands on storage, Nutanix?s solution was?both timely and disruptive. So far, so good.
Although wildly successful with sales,?#Nutanix ?has lost half of its $2 billion valuation?since its IPO in September, 2016. Its earnings have stayed negative and cash flow is thin. Read more here.

By the time of its September (2016) IPO, Nutanix was recording $445 million in annual revenue?more than triple median sales for tech companies at that stage, according to EY.? Since then, Nutanix has fallen prey to?higher memory costs and other challenges to the bottom line.
Local Motors
Based in? Chandler, AZ, #Local Motors is doing for vehicles what Apple did for personal computers and communications. Their tagline is ?We aren?t here to build vehicles. We?re here to reinvent them.? At the heart of their strategy is innovation and portable
production.
Local Motors is using 3D printing and micro factories to offer more innovation, better time-to-market and lower production costs aimed, again, at a certain segment of buyers. By aiming at factory overhead and car enthusiasts? desire for innovation this young company?s model has potential to disrupt the auto industry if it?s successful on even a moderate scale.
Blue ocean strategy and the world's 2nd most valuable company…
In the oft quoted example, Apple and Steve Jobs used blue ocean strategy to sidestep the customer dissatisfaction burdens of that era?s electronics and personal computer giants. Enjoying a long run as the world's most valuable brand,?Apple?has recently fallen to #2, behind Google, by a thin margin. As a user of Apple products I have noticed how some of the frustrations that caused me to throw in the towel on Microsoft Windows have started creeping into my iMac.
But that?s business. Truly innovative, disruptive products and companies enjoy a happy upward climb and then, as the capital and complexity burdens inevitably increase, the offerings sometimes manage to make themselves less desirable than they were previously. Times change, ?competitors catch up.
For a refresher course on who and when to disrupt, read Jim Collins? How The Mighty Fall: And Why Some Companies Never Give In.
There?s usually a trail of breadcrumbs leading to a vulnerable industry, competitor or product category.