Sales focused B2B companies are focusing plenty of resources on digital marketing. Top demand generation tactics are email, website improvements and search engine optimization.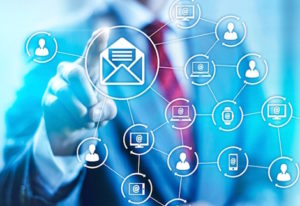 To understand where companies focus resources, B2B demand generation research firm Ascend2 fielded the 2016 State of Digital Marketing Survey. The study shows results of interviews with 275 marketing, sales and business professionals dedicated to the business-to-business channel.
While the survey results are a high level overview from a relatively small sample size, we find their results to be similar to what we see in other surveys and reports. Consequently, you can read this to help you visualize next steps.
Also, look on this site and the internet to zero in on ways to be more effective with strategy and tactics. Most of all, please remember there are lots of low-cost or no-cost tools to help you analyze your results.
Strategy & Tactics Example
A construction firm partners with a company that pre-fabricates steel construction materials. As a result they can construction flexibility to architects and designers. While their database includes some architects, they know they can reach many more.
Their strategy is to create inbound marketing programs targeted at architects. To do this, the construction company needs to optimize part of their website with new information, images and videos that interest architects.
First of all, however, the company needs to understand what related search terms architects are using. Also, they create a list of terms to use in their website content and metadata. In addition, they create step-by-step tactics for integrating SEO, email, website content and social media to help attract architects to landing pages with conversion options.
Here are the study's lead questions and a quick summary of results.
What are the most important goals of a digital marketing strategy?
Lead generation – 64%
Conversion rate – 49%
Data/lead quality – 42%
Brand awareness – 42%
Measurable ROI – 40%
Website traffic – 27%
Sales attribution – 16%
What are the most effective tactics used?
Email – 66%
Website – 62%
SEO – 55%
Social media – 33%
Paid search – 33%
Display ads – 10%
Mobile – 9%
You can view the entire report presented by Marketo by clicking on the link below.
2016 State of Digital Marketing Survey from Ascend2