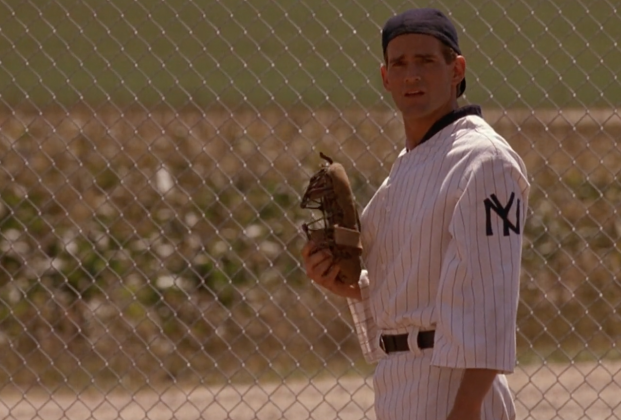 Build It and They Will Come…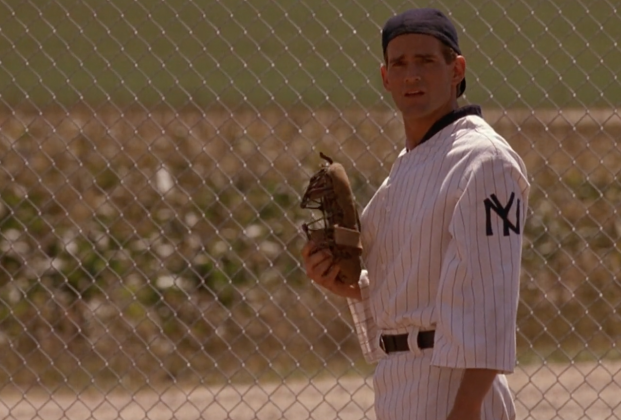 Photo from Universal Studios
Here's the truth
Building a legitimate demand gen infrastructure and using it to good effect can be every bit as complicated as modern day farming. It takes a ton of effort, specialized tools and top skills to grow a crop of qualified leads that delight the troops on the front lines – sales.
Field of Dreams was an OK movie; at least it had a feel good ending. If you're thinking, however, that a minimal demand gen infrastructure and some haphazard blogs and emails will coax Shoeless Joe Jackson out of his cornfield, think again.
Like farming, demand generation is not easy. It's a tough slog with serious skillsets, B2B marketing technology and seeding required. And, just like a corn crop, there's always lag time before companies see a decent crop.
However, if you're determined to harvest sales qualified leads using the tools of modern demand generation, here's how to go about it.
B2B Marketing Technology
For a cornfield you might need a tractor, a plow, a disk harrow and a planter.
For B2B demand gen you'll need specialized tools including an email platform with tracking, segmented email lists, social media accounts with company pages, landing pages on your website, conversion forms and an SEO tool.
If you really want to rock-n-roll you'll link all of this to your sales automation tool or CRM.
Necessary Skillsets
A quality high yield corn crop requires the skills of a dedicated, experienced farmer.
For a well functioning B2B demand gen program you?ll need the skills of a dedicated, experienced demand gen expert, which few companies have when they first take on this task.
If you can afford it, hire someone full time only after rigorous screening for technology and content know-how.? If you're not ready for a full timer there are thousands of small and mid-sized firms that specialize in various or all aspects of demand generation.
Their sales pitches are free and it's good to go through about a dozen, testing them for knowledge about technology, content and campaign creation. You'll learn a lot just from this process and likely find someone who's affordable and easy to work with.
Campaigns & Content Are?Your Seeds
Every corn farmer knows that without high quality seed, yields and crop quality will be greatly diminished. The same goes for B2B demand generation.
Your campaigns and content are the seeds for a high yielding demand gen crop. A direct correlation exists between sales leads generated and the relevance, timing and quality of your content and campaigns.
It's easy to self-educate ?on this topic since so much has been written about creating quality content and campaigns. My favorite places to stay informed include Content Marketing Institute and Marketing Sherpa.
For a good case study on how a real company did it, and succeeded, click on the Case Study icon.
We're seeing lots of companies in the $10-500 million range falling behind their peers in using the tools of demand gen, especially B2B marketech.
These smaller companies aren't engaging with martech to their best advantage. They've coined an all new market strategy called Build It And They Will Come.
Here's a typical field of dreams approach:
The CEO or another higher up reads that social media marketing is a sure fire way to generate loads of qualified sales leads.

OK, you're at least reading the sports page.

Around midnight a company engineer gets an email asking him/her to set up LinkedIn and Twitter accounts.

That's the equivalent of going to Walmart and buying a bat.

The next day, whoever's running the reception desk gets a new assignment: content marketing.

Now you have a bat and a ball.

In between answering the phone and helping the head of HR, who's still managing with 'spreadsheets, the receptionist comes up with a blogpost that seems interesting. It gets posted.

Swiiiiing batter! Strike one…

Building on that success the receptionist now blasts an email about the company picnic to everyone the company's ever heard of.

Swing and a miss! Strike two…

Back to social media where a blog gets posted about the company's umpteenth anniversary.

Amazingly, no one cares. Foul ball!
And so forth until the CEO gets distracted by the crisis-of-the-month and the whole thing falls by the wayside. The receptionist is happy to pay attention to something else.