Marketing Disaster? Remember, today?s marketplace is merciless towards companies perceived as cruel, insensitive or uncaring, even if the perception is wrong.
We?ve all seen the excruciatingly evident United Airlines marketing disaster but you may not have seen these new examples from this week. Read on for a common sense approach to social media disasters.
Big Silicon Valley Company…marketing disaster
The Wall Street Journal reported yesterday that Tanium, Inc., a Silicon Valley unicorn run by tech celeb Orion Hindawi, routinely gave sales pitches using a hospital client?s confidential IT system information.
According to the WSJ, Tanium?s response was, ?In the early days of our company, Tanium periodically demoed our product using a live customer environment, to which the customer had provided us remote access.? The article further stated that Tanium ?attempted to hide the customer?s name and sensitive data, ?but we recognize that we did not go far enough to ensure that particular customer?s operational information was sufficiently anonymized.? The company added that it doesn?t believe any data it showed put its customer at risk, but ?we apologize for any concern that has caused.? ?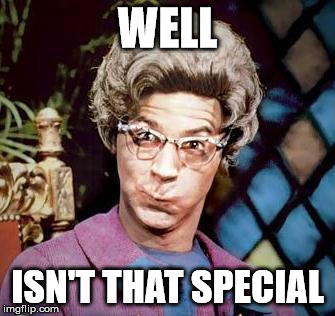 Huh? A software peddler exposes a hospital?s IT system information in pursuit of ever more sales glory and shrugs it off as no big deal? And if those sales videos using the hospital?s information were on Tanium?s website up until the article broke, as stated in the WSJ, ??in the early days of our company? was hugely, childishly and transparently misleading. Crickets would have been a better response than Tanium?s.
The WSJ goes on to say several key execs have left the company recently, some citing ?bullying?? by Mr. Hindawi. If the WSJ article is accurate even my dog could see a pattern here.
Depending on reactions by?customers and prospects, Tanium could?have potential to become Silicon Valley?s own version of Target, the shortsighted retailer that immolated $15 billion (a third) of its market cap after alienating some customers with a controversial stance on a political issue.
Small Tennessee Company…marketing disaster
A Murfreesboro, TN, landscaping company, Outdoors Unlimited, is accused in a federal lawsuit of mistreating a Guatemalan laborer. A news article from The Tennessean (USA Today paper) describes a videoed confrontation in which the worker is berated, cussed and pulled from a company truck after ?asking for food?. The company denied the allegations and in its statement said it looked forward to ?our day in court and the opportunity to vigorously defend our name and reputation in court.?
Isn?t that special? Small potatoes you say? The company?s website states that it serves 125 residential and commercial clients in middle Tennessee. How much sweat went into acquiring those customers? What are the odds that at least some of them won?t bother to wait for the company?s ?day in court? before jumping ship?
Just Bite The Bullet & Be Honest..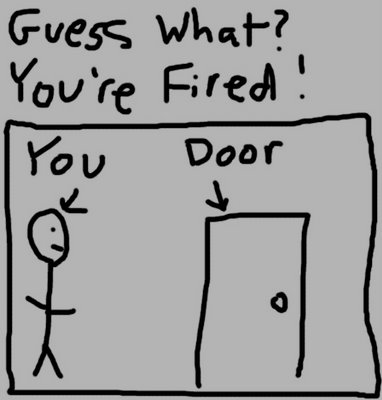 Years ago I was fired from a NASDAQ:NM tech company for refusing to authorize a press release that contained exaggerated sales results. It was just after 9/11, the company had recently gone public and we had gained excellent traction in the marketplace with OEM partners, investors, industry analysts and influencers, the financial press and others.
My CEO, who I truly liked and respected, found himself in a difficult situation with the tech financial markets collapsing all around us. We ?were on the brink of our flagship product?s commercial release and needed every dime of investor support.
We argued over that press release for three days and then I was fired. With the tech world in turmoil I couldn?t hope to find a job. Heck, as a tech marketer I couldn?t get arrested!
My wife and I?had a 3-month-old baby at home, a son with special needs and my wife was a stay at home mom. Far from being the disaster I thought it was, I hung out my shingle as a consultant, picked up some solid gigs and game on! My family didn?t go hungry, I didn?t miss a mortgage payment and life resumed its normal course as the nation healed from 9/11.
My former company sent out the press release without me and failed about a year later.
Consider Responding Like This
I won?t tell you what to do in a marketing disaster (unless you pay me) but if you want to be prepared, pin these suggestions to the wall or file them away somewhere. Your rainy day may?not come?but never say never.
When crisis hits, craft your response(s) around thoughtful, actionable next steps that show you truly care about what happened and state clearly that you?re on top of it:
1.???? ?We agree that what happened to _______ is simply inexcusable under any circumstances. We?re on top of it and conducting a thorough internal investigation. We?ll talk with you about next steps shortly.?
2.???? ?Yes, this may have been an internal mistake. We have placed an employee (or employees) on work suspension until our investigation is complete, which will take a few short days. At that time we will issue a statement including our findings and our next steps.?
3.???? ?Yes, we?ve all watched the video many times. For now we understand the gravity of this situation and will surely address it fairly for everyone concerned in days, not weeks.?
That?s all you have to do for starters. Then get busy surrounding yourself with knowledgeable people who understand your situation and have track records of handling crisis events well. Get it done quickly.
Remember, today?s marketplace is merciless toward companies perceived as cruel, insensitive or uncaring, even if the perception is wrong. It only takes a split second to create that impression and the hours and days following the crisis are critical. Stay calm, accept responsibility as your company?s leader and keep your foot out of your mouth.
You?ll get through it.