The 2-Week-Peek™
Prospecting & Marketing Audit for SaaS Companies
In two weeks discover weak/broken links in your SaaS marketing and get a practical, systematic roadmap for fixing.
The 2 Week Peek
What is the state of your SaaS marketing?
Strengths. Weaknesses.
Costs. Results.
Opportunities.
Campaigns Blueprint
We will examine your campaigns and create a new blueprint for campaigns going forward.
Digital Marketing
At least 80% of your prospect's solution reconnaissance is done online. How do you stack up?
MQL v. SQL
Is your marketing generating enough SQLs to keep the sales team busy?
Target Marketing
Market segmentation, ideal customer profiles and customized messaging are key to breaking through the B2B marketing clutter.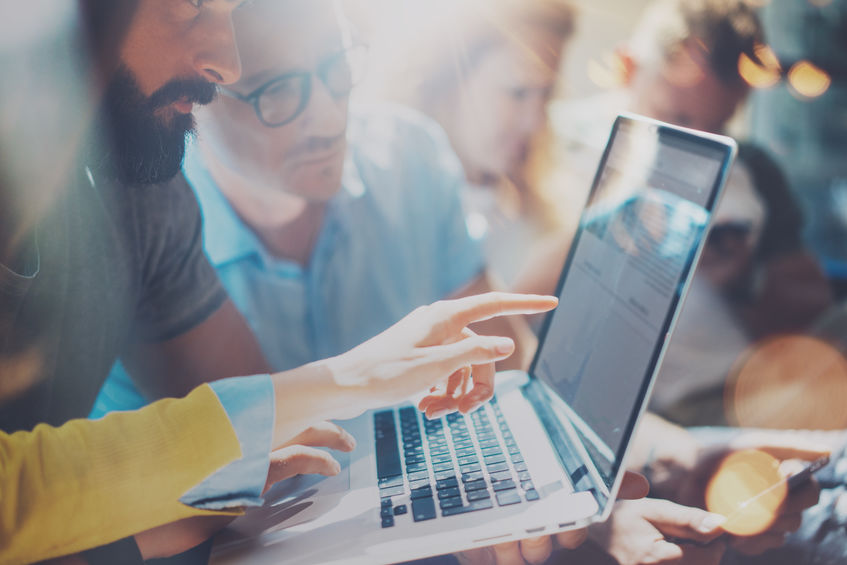 Skillsets & Capabilities
We will identify where you can improve internally and with outsourced resouces like agencies. And we'll estimate the costs.
Budget & Metrics
What's the return on your marketing investment? We'll calculate your CAC, M%CAC, MOP, ROI, and others.
Budget
B2B Marketing Budgets by Industry
Marketing investment varies greatly by industry. On average this is how industry sectors spend:
> Manufacturing companies devote about 9% of their overall budget to marketing, which is about 5.7% of revenue.
> Technology/software companies devote 9.3% of the overall budget to marketing, which is about 10.7% of revenue.
Marketing budgets got slashed in 2020
Forty-four percent of CMOs reported mid year budget cuts in 2020.
The results? In half the cases they discovered a lot of fluff in their budgets.
The got painfully clear on what activities and tactics were actually driving sales. In addition, they learned to do a lot of the best activities themselves.
We recommend taking a good hard look at what brought in business last year. Look closely at the touchpoints that influenced the engagement and buyers journeys of your top deals in 2021.
Make a list of the top 10 activities that brought in leads over the past year.
Identify every customer you currently have and what brought them in.
Take the top 2-3 sources/influence points and concentrate your efforts around them.
Budget
What are the top spending priorities?
B2B companies continue to shift spending toward digital marketing and away from traditional. B2Bs on average will spend 50%+ on digital efforts in 2021.
Growing SEO/organic presence

61%

61%

Blog/content creation

55%

55%

Marketing automation

50%

50%

Content distribution/amplification

47%

47%

Interactive content creation

36%

36%

Longform (ebooks, whitepapers)

35%

35%

Visual content creation (infographics)

30%

30%

Online tools

28%

28%

Product how-to videos

26%

26%

Webinars

24%

24%

Freemium trials

9%

9%

Other

5%

5%
Key metrics for the CEO
Marketing department metrics are different from CEO metrics.
B2B marketers typically look forward. Their important metrics include marketing touches, click-throughs and conversions. As a rule, however, CEOs don't care about these.
CEOs typically look backward because they are accountable to investors and others for reporting financial results. Their metrics are almost always financial and historical.
You need to know both types of metrics. The better sales and marketing automation platforms help with this a great deal.
Email Us