B2B marketing coach, consultant, advisor
About Mike
I acquired my work ethic from farmers in East Tennessee.
I hauled hay, mowed fields, and did just about anything to make a buck.
Along the path I worked my way through the University of Tennessee.
I went on to earn an MBA at Vanderbilt University.
I've had a wonderful career, starting with PwC and a NYSE consumer goods manufacturing company.
I've learned a lot, and now I share it with you.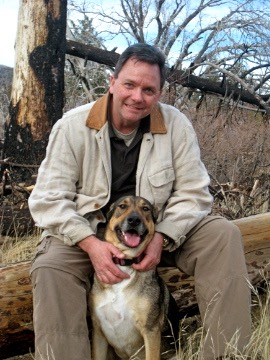 Mike Harris
Founder, Harris CMO Partners
Top Tech Marketing Executives in 2023
I spent many years in executive leadership positions on the west coast working at companies in data storage, data analytics, file management, SaaS and other enterprise technology solutions.
With operating responsibilities in The Americas, Europe and Asia, I was privileged to lead stellar national and international marketing teams in product development, product launches, market expansion, brand building, digital marketing and more.
Today I fill a growing gap in the tech/SaaS marketing industry by offering advisory services and solutions to CEOs, CMOs, CROs and Talent Management.
My work is generally with SMBs.
I believe strongly that traditional models for executive consulting and marketing agencies are overdue for change.
Many clients today prefer something other than long-term contracts.
As a top tech marketing executive in 2023, I believe I'm leading this evolution with a range of fractional CMO packages plus in-and-out projects including market strategy, marketing overhauls, talent management, digital marketing and more.
My work is affordable and guaranteed.
Background
My executive marketing and consulting experience spans Fortune 100 companies to emerging and growth firms in technology and SaaS. Many of my clients have been acquired.
Also, I am former management consultant with PriceWaterhouse Coopers.
I have served as a corporate officer and head of investor relations at a NASDAQ:NM company.
I have long enjoyed community service and have served on the boards of Operation For HOPE Foundation and Kids Included Together. For several years I served as a mentor to entrepreneurs as a member of Connect San Diego. I also served for several years as a guest lecturer, student mentor and program chair at The Rady School of Management at University of California San Diego.
Finally, I hold a B.S. in Communications from the University of Tennessee and an MBA from the Owen Graduate School of Management at Vanderbilt University.