Recent Posts From
Chief Marketing Officer
February is marketing metrics month. Use these tools to gather and calculate marketing data.
If you are on the phone, a webinar, or in person, and you have only minutes with a c-suite executive, what do you say to keep on track and be professional?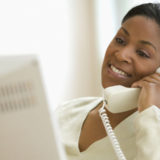 B2B Marketing Interview Questions – Today's Challenge Asking the...
Recent Posts From
Chief Executive Officer
Recent Posts From
Chief Sales Officer