There has been a growing demand for part-time CMOs, also known as fractional CMOs, in large enterprises where transitional or short-term functional leadership roles need to be filled. According to a recent report by the CMO Council sponsored by part-time CMO service provider Chief Outsiders, this need is due to CMO transitions, lack of specific skill sets, new competitive market conditions, diversification, market expansion, restructuring, acquisition, rapid growth, or a changing business model.
Marketing team reorganisation (62%), CMO termination or leadership failure (50%), and global expansion or new market entry (48%) were the top three reasons why business leaders are turning to part-time CMOs for help. These reasons stem from the fact that modernisation of marketing organisation, systems and operation is required to ensure the company is able to meet consumers' needs.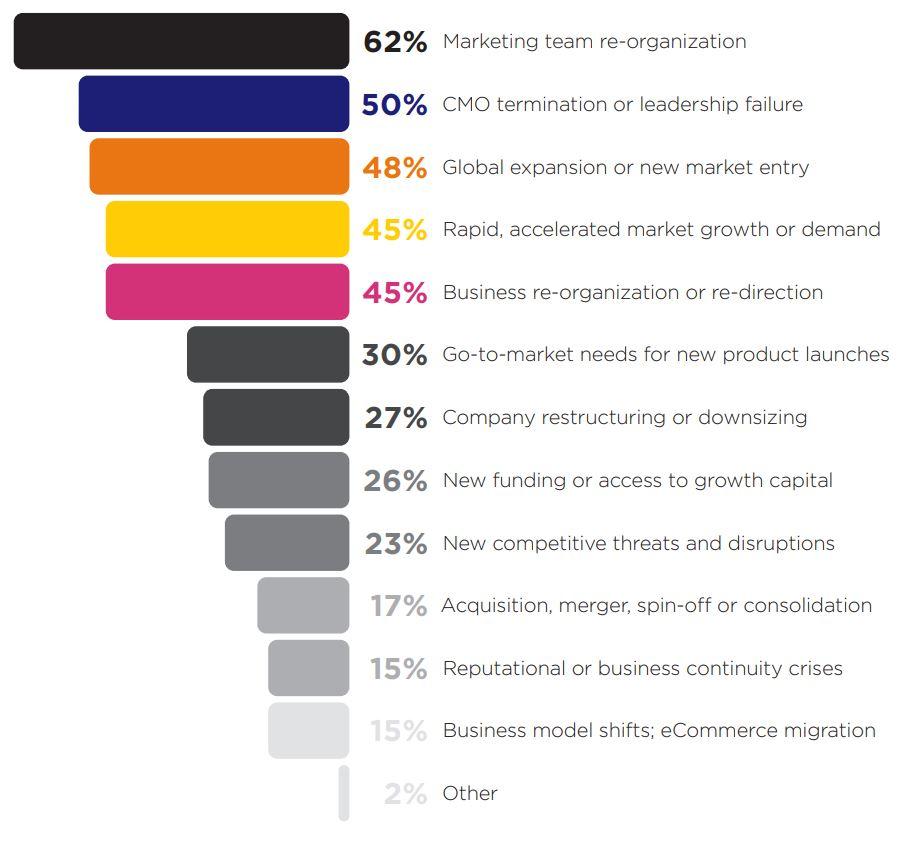 We've helped clients in:
SaaS | UCaaS | Enterprise Software | Healthtech | Data Storage & Networking | Claims Processing | Data Analytics | E-Commerce | Maritime Tech | Wireless Network Systems | Universities | Manufacturing | Agriculture | Construction
Tech and B2B purchasing changed a lot in the last year…
…but many B2B company sales and marketing processes did not. Marketing and sales still tend to circle around the priorities of the seller, not those of the buyer.
I believe the following to be our biggest challenges in 2021.
The Marketing Mix Implosion
Yes, 2020 was one for the record books. One outcome for tech and B2B was the implosion of the marketing mix. Here's what happened:
Disappearance of face-to-face. Trade shows, conferences, seminars, hugs and chugs and all the rest vanished…just like that. No matter how diligently we use content, CRM and marketing automation, face-to-face was always the grease that kept the axles turning.