Your competitors are increasing.
Some are well hidden.
Young companies today have access to astounding shared resources for designing and manufacturing products more quickly and efficiently than ever before.?
Take, for example, car design and manufacturing. A 12-year-old company in Arizona could turn the auto industry on its ear by using collaboration and co-creating to design cars. Their? innovative manufacturing model uses?3D printing?for manufacturing, bypassing traditional and heavy manufacturing costs.
Moving Supply Closer to Demand
Local Motors? mission statement is ?Our goal is to operate an efficient, multinational Microfactory network in order to build game-changing products and deliver a world of vehicle innovations.?
Frankly, it could be tough for established car manufacturers because Local Motors? model attacks the auto giants? big weaknesses: capital, operations and labor intensive infrastructure built up over decades. Large manufacturing companies typically cannot shed heavy operations investments quickly.
Local Motors? vision is clearly audacious but so was Henry Ford?s.?
There are more examples of successful companies using shared resources and/or collaborative models to bypass capital intensive business models in their respective industries including?Uber,?AirBnB?and?WeWork. So many, in fact, that CEOs need to start educating themselves about it.?
Summary
The implication is simply that the supply chain is moving closer to demand and innovation to serve markets more efficiently. The solution, as Local Motors sees it, is rapid partnering, collaborating and co-creating locally on goals of mutual interest and benefit to multiple parties.
As middle and upper-middle classes grow in developing markets, the demand for consumer and B2B products is surging in those markets. Is it possible that the supply and demand chains in those markets will look decidedly different than those in established markets?
Companies that adopt these new models may be invisible today but they can become formidable competitors tomorrow.
Your competitors. Feel free to reach out.
If you need help feel free to contact us. Also, a good way to keep up with the tools we create and content we publish is to subscribe to our once-a-month email.
If you like this article drop us a line and let us know.
Subscribe to our monthly email update.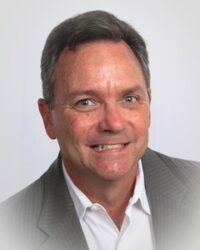 About Mike Harris
Mike is the founder of Harris CMO Partners, a Nashville based firm offering on demand CMO services for SaaS and tech companies.
He enjoys writing about what's working in B2B sales and marketing.