A case study in B2B go-to-market strategy
Silicon Valley company skips direct sales, focuses on partners
sales presentation best practices
Overview
DataFrameworks was a technology company with a unique solution for file management in enterprise data storage environments. A year after beginning work with Harris CMO Partners, they were acquired by DellEMC.
Here's the story.
Founders recognized a trend
The founders recognized a growing trend in the data storage space. Rich content (sound, video and images used at the same time and place) was overwhelming enterprise IT departments with petabytes of unstructured technical data and rich media content. There was no dedicated solution for allowing end users to access and retrieve massive rich content files from storage environments.
Consequently, IT departments were overwhelmed with requests from end users to find and deliver rich content files. This was driving up the costs of storage management dramatically in companies that used these files in production. Affected industries included media and entertainment, software development, life sciences and more.
The trend was forecasted to keep growing for years.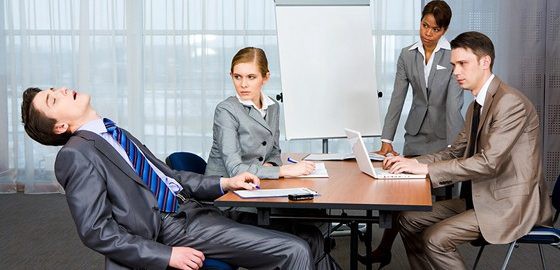 The challenge…
Like most early stage B2B companies, DataFrameworks had a limited budget. They decided to forgo marketing except for a website. Also, they decided to forgo direct sales and focus on partnering with large OEMs in their market space. These included HGST, Quantum, DellEMC and others.
Instead, they used a small sales team to call on the OEMs. And they chose us to do the partner marketing. Selling their solution to thousands of OEM salespeople would be a lot of specialized work. DataFrameworks needed a variety of support materials created to get their new, expanded OEM sales teams up and running.
The solution…
Harris CMO Partners was hired to help. Working closely with the founders, sales and technical teams, we created architecture diagrams, solution briefs, business cases, sales presentations, sales kits, press releases, event marketing and more.
The great thing about this client was that they knew precisely the business value of their solution. "Bringing business and IT together to unlock the value of data trapped in silos." With that, and a couple of white papers they had created early on, we went to work.
Shortly after we started working with DataFrameworks, they partnered with DellEMC. It was a perfect fit with Dell's Isilon product line, a family of scale-out network-attached storage systems, designed for demanding enterprise file workloads.
Isilon's sales team already had relationships with the companies DataFramework wanted to target. Now, all DataFrameworks needed to do was educate and coach the DellEMC team.
The first customers…
We decided to focus on large OEMs (like DellEMC) serving data intensive industries including media and entertainment, life sciences, oil and gas, EDA, software development, automotive and others with complex workflows.
In their first phase of sales, they focused on acquiring a handful of marquee clients. These included Disney, ESPN, Quantum, IBM, NetApp, illumina, Sony Pictures and many more.
Conclusion
We worked closely with both DataFrameworks and DellEMC to create the sales and marketing story, sales training and plenty of intriguing content.
Once DellEMC had the new solution firmly established as a partner offering to its existing customer base, sales materialized quickly.
The tech giant saw distinct value in acquiring DataFrameworks and completed a succesful acquisition.
DataFrameworks' solution is currently featured in DellEMC's Enterprise and Midmarket IT Transformation solutions.