Key marketing trends for the second half of 2023
high cost marketing exiting stage right
artificial intelligence in marketing
strategic narratives and executive branding
As we wrap up 1H, here are some new and helpful trends in B2B marketing for 2H.
1. Smart money moving away from high-cost marketing
I've always been a fan of low/no cost marketing. With new clients, that's the first thing I make sure they are maximizing.
Now, smart companies are catching on to what's not working so well anymore:
Paid search and SEO. It's just too crowded and expensive for SMBs. Recent studies have pointed to this as a key reason CAC has risen dramatically in the last year.
High-cost CRM and marketing automation platforms. Way too many SMBs are using expensive legacy platforms like Salesforce, Pardot, Hubspot, et. al., when hundreds of high quality options are there for a fraction of the cost.
Advertising in general. Ad-blocking and ad-blindness are real, and here to stay. Never in the history of business have sales prospects had so many options for ignoring our advertising. And they do.
One-size-fits-all marketing. Regards tech and SaaS purchasing, many companies have added non-tech people to the purchasing process. That's a key reason why marketing doesn't resonate with everyone in the value chain.
I could go on. My point is there are more ways than ever to engage audiences and prospects without giving your CFO heartburn.
#2. Artificial intelligence changing the marketing landscape
Marketers have always been good at chasing shiny squirrels, and throwing good money after bad.
Regards AI, you can bet that the 80/20 rule will apply here. Eighty percent of marketers will rush into it, and waste precious time and money because they don't know what they're doing.
"Hey, we don't have a marketing plan but I just KNOW AI will generate leads to beat the band!"
The twenty percent, however, will take a look at everything they're doing (or could be doing) in marketing and ask, 'how can AI help us save time and money with our growth initiatives?'.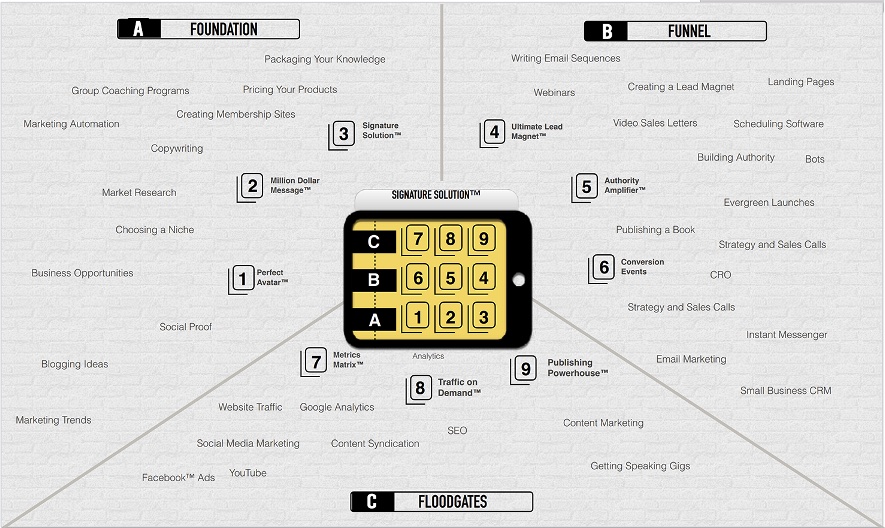 #3 – Strategic narratives and executive branding
We may not believe our solutions are commodities, but most observers perceive us that way.
It's getting harder and harder to stand out. And I'm seeing lots more demand for strategic narratives linked to executive profiles and stories.
Why? Humans in 2023 are following humans, not companies or products. The question 'why us, why now?' gets answered faster when an audience sees an authentic, unique human touch in your company.
Resonance is everything these days.
I have a new offering in this space.
Enjoy the 4th of July.
Thanks for keeping me in mind for marketing projects. This year I'm focusing more on one-and-done projects than long term contracts. Seems to be the way consulting industry is heading.
Finally, I'd like to intro you to a professional colleague, Eric Weynand. Eric is a CPA and a Texan, who has a fractional CMO practice based in Montevideo, Uruguay. I'm enjoying our chats and can recommend if you need fractional accounting and/or CFO help.